exclusively distributing in Hong kong, macau and taiwan
Schulmerich™ Instruments and Services
After-Sales Service
A wide range of Schulmerich Carillons, LLC. Handbells and MelodyChime® Instruments, as well as scores, accessories, and after-sales service, are available for Asia districts. HKHA is also the exclusive distributor for Schulmerich in Hong Kong, Macau & Taiwan. 

Every musical instrument needs maintenance. Schulmerich Handbells / MelodyChime® Instruments are no exceptions. After ringing for a while, the bells may become out of timbre while small parts may be worn out. You may also experience tarnished castings due to natural oxidation of the bronze surface of the bells. Therefore, careful maintenance is an integral part of owning a set of handbells.

We provide comprehensive pre-sales consulting and after-sales service for the best care and maintenance of your handbells.

Factory-provided Warranty

MelodyChime® - Five-year warranty for Chime Tube 
Handbell - Lifelong warranty for Handbell Castings

The Academy provides a one-off free service for Handbells / MelodyChime® Instruments inspection / maintenance / tuning within the first year of purchase.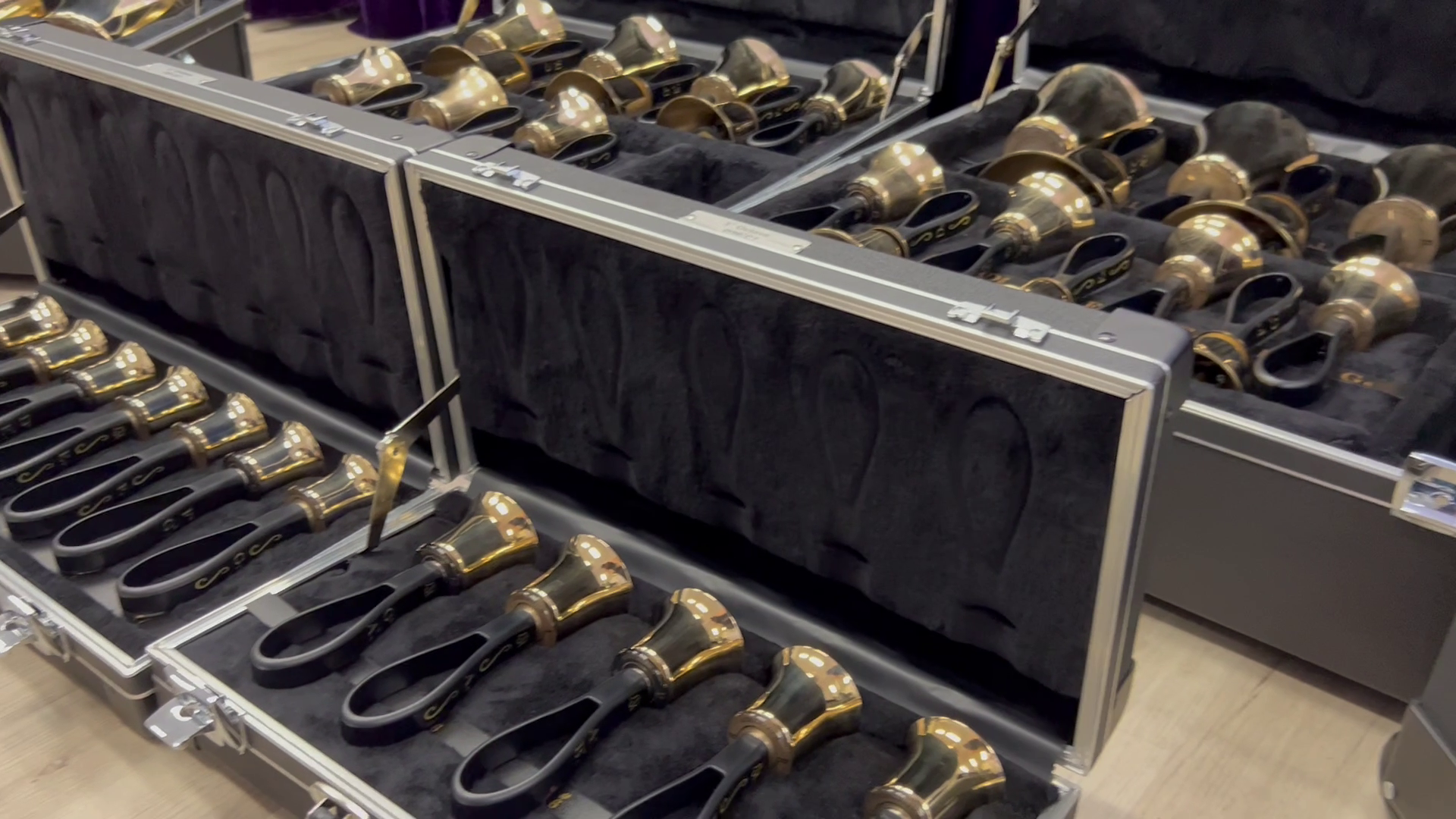 HKHA is Schulmerich LLC's
EXCLUSIVE Distributor within Hong Kong, Taiwan and Macau;
Distributor within Singapore, Mainland China, Malaysia, Thailand, Cambodia, Vietnam and Canada;
Authorized Refurbishment Center in Asia.
Ready to start a handbell team for your school?
Leave your message down below, and we will get back to you with quotations as soon as possible.