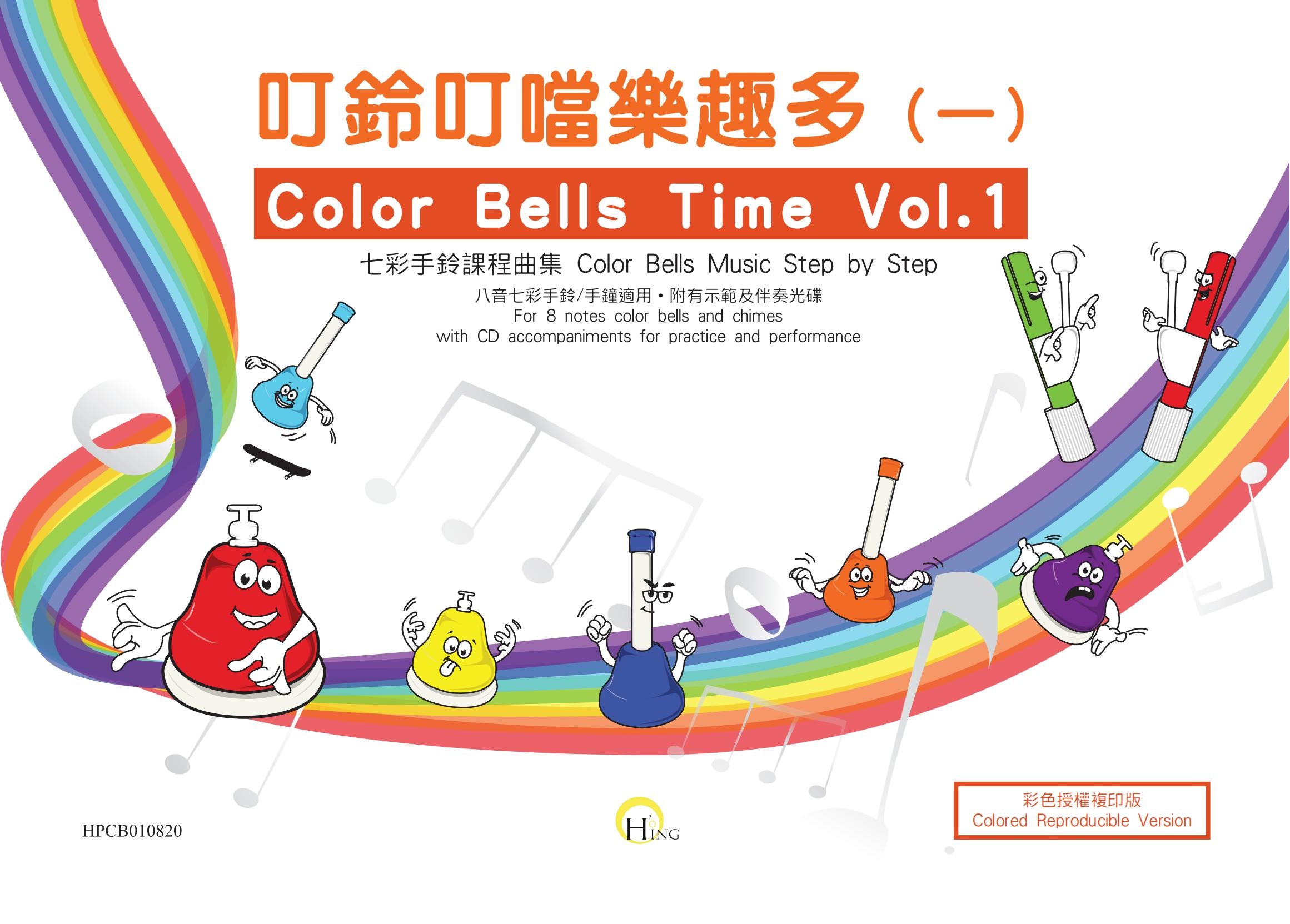 Color Bell Time Vol.1 (Reproducible Teacher Version)
Pre-order products will be shipped once they are back in stock.
We will contact you with estimate shipping days once you placed your order.
Back in stock!
An innovative book for colorbell ringers to play 10 familiar tunes! Include accompaniment tracks.

Teacher version includes black and white and colored graphic scores and rhythm scores.

Purchasing the teacher version granted purchaser rights to reproduce pages of this book for classroom use.

Songs:
1. Twinkle Twinkle Little Star
2. Mary Had a Little Lamb
3. London Bridge
4. This Old Man
5. Jesus Loves Me
6. Mother Frog
7. Jingle Bells
8. Little Hans
9. Ode to Joy
10. Flower Drum Song